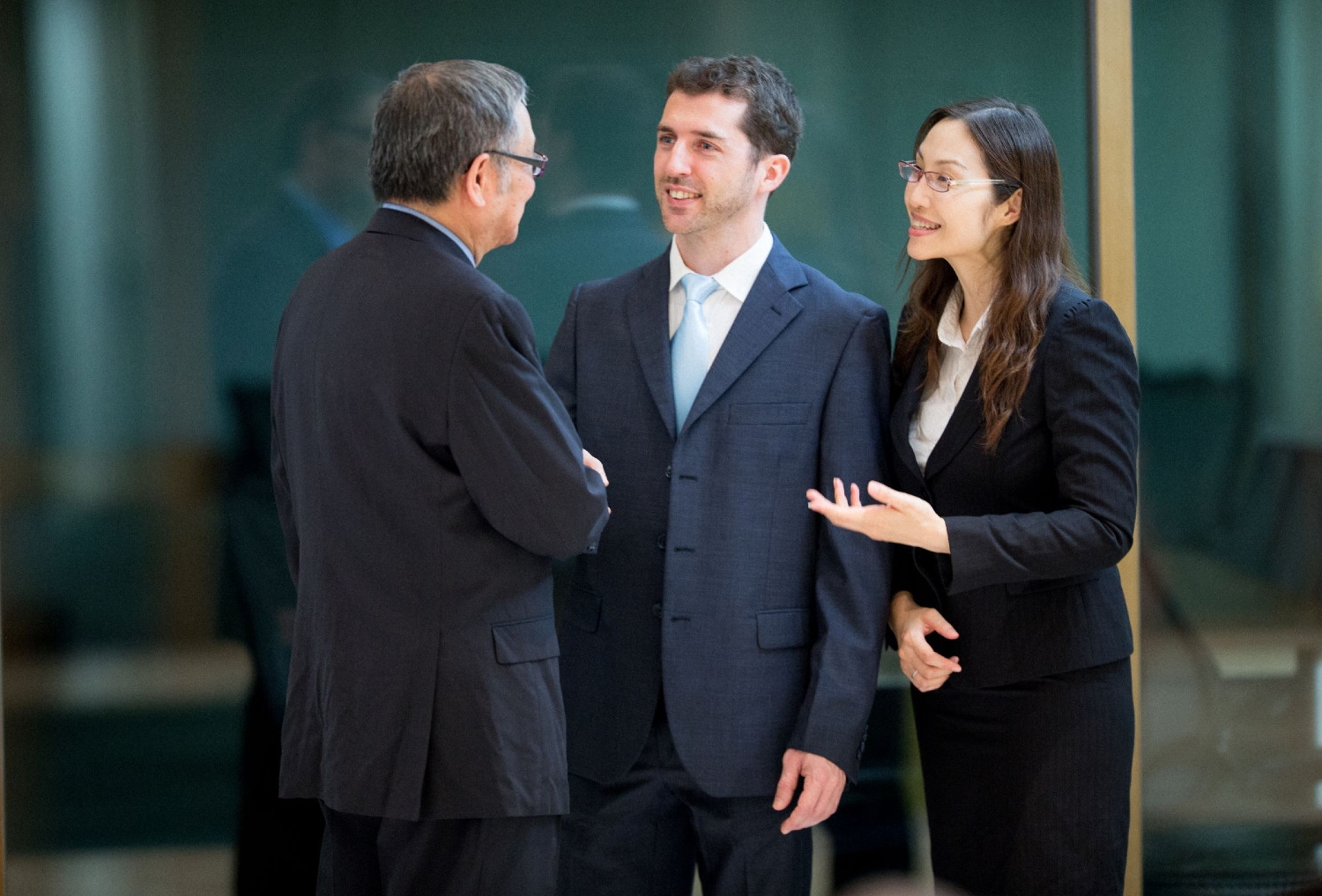 Mediating between cultures
International conventions, press conferences, factory tours – on occasion, you may find yourself face to face with colleagues who speak a different language. Interpreters help break down communication barriers during such personal encounters.
Whether you want to present your product to a potential investor from another country or engage in negotiations with international business partners: our qualified interpreters are at your side and help you navigate cultural differences.
When it comes to representing your business, you should trust an expert rather than relying on your business English. Unlike translators, interpreters work with spoken words, translating between languages either simultaneously or consecutively. Both types of interpreting require enormous concentration, linguistic confidence and intercultural insight. Our interpreters have honed these skills over many years and will make sure your message comes across as you intended.
A thorough preparation allows our interpreters to assist you better. Therefore, we ask that you send us relevant information (type of event, topics, guests, required languages, etc.) along with your inquiry.
Contact us today for more information about our interpretation services.
Quality Assurance
Request a qoute
CONTACT US